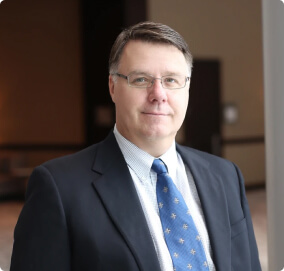 Valuation & Advisory Services
Mr. Tuchenhagen is a Principal and Co-Founder of GTRE Commercial Valuation & Advisory Services, based in Edina, Minnesota. He has over 30 years of real estate and appraisal experience.
Appraisal experience has been in the fee preparation of real estate appraisals, feasibility studies, rent analyses and market studies of commercial, industrial, multifamily residential and special use properties.
Past projects encompass a wide variety of property types including office, retail, industrial, multifamily, restaurant, corridors, partial interest, tax appeal, eminent domain, hotel/motel, convenience store, medical office, and other special purpose properties located both locally and internationally. Geographic focus is in the Twin Cities metropolitan area, however Mr. Tuchenhagen has significant experience throughout Minnesota, the upper Midwest as well as nationally.
Mr. Tuchenhagen is also owner and founder of a commercial real estate valuation database platform. As well, he oversees ongoing development, investment and management of residential income properties.
Bachelor of Science, Business Finance, University of Minnesota, Carlson School of Management, Minneapolis
Mini Master of Real Estate Development, Center for Business Excellence, University of St. Thomas, Minneapolis
Certified General Real Property Appraiser: State of Minnesota
(No. 20090481)
State Certified General Appraiser: State of South Dakota (No.1046CG)
General Real Property Appraiser: State of Iowa (No.CG03314)
Appraisal Institute – Designated Member (MAI)
City of Edina, Board of Appeal and Equalization (2007-2013)
2015-current
Principal/Managing Partner, GTRE Commercial, LLC, Edina
2009-current
Owner, Tuchenhagen Property Holdings, Edina
2002-2015
Vice President/Senior Real Estate Analyst, CBRE, Minneapolis
1997-2002
Senior Associate Appraiser, Nicollet Partners, Inc., Minneapolis
1992-1996
Associate Appraiser, Doggett & Kowalchuk, Thunder Bay, ON