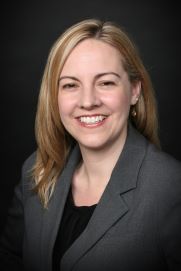 Valuation & Advisory Services
Michelle D.M. Koeller, MAI, MRICS is a Principal at GTRE Commercial Valuation & Advisory Services. Ms. Koeller is a highly skilled commercial real estate appraiser with 30+ years of experience. She has prepared and performed valuations and market analyses on a broad range of properties that include market-rate multifamily and subsidized housing, single and multi-tenant industrial facilities, low-to-high rise office buildings, mixed-use facilities, shopping centers, single-tenant and net-leased retail properties, restaurants, as well as vacant land for a multitude of uses.
Additionally, Ms. Koeller has performed specialized real estate valuations and market studies on hotels, resorts, marinas, auto dealerships, theaters, selfstorage facilities, convenience stores, truck stop/travel centers, grain elevators, medical office properties, seniors housing facilities, manufactured housing communities, and residential land subdivisions. She has also performed numerous HUD MAP valuations and market studies.
Ms. Koeller has completed valuations and market studies on proposed, partially completed, renovated, and existing properties. These assignments have been completed for mortgage financing, condemnation, tax appeal, investment counseling, potential sale or purchase, leasehold and rental analysis, and feasibility analysis. Clients have included commercial banks, developers, corporations, individual property owners, public agencies, insurance companies, and legal firms.
Bachelor of Business Administration degree from University of Wisconsin, Milwaukee, WI.
Successfully completed numerous real estate related courses and seminars sponsored by the Appraisal Institute, other professional organizations, and universities.
Currently certified by the Appraisal Institute's voluntary program of continuing education for its designated members.
Certified General Real Property Appraiser: State of Minnesota
(No. 20104635)
Certified General Real Property Appraiser: State of Wisconsin
(No. 854-10)
Certified General Real Property Appraiser: State of North Dakota
(No. CG-21118)
Certified General Real Property Appraiser: State of South Dakota
(No. 1289CG)
Certified General Real Property Appraiser: State of Iowa
(No.CG02959)
Certified General Real Property Appraiser: State of Nebraska
(No. CG2014029R)
Certified General Real Property Appraiser: State of Illinois
(No. 553.002329)
Appraisal Institute, Designated Member (MAI)
Appraisal Institute, North Star Chapter of Appraisal Institute
     Board of Directors, 2006 – 2013
     President, 2012 – 2013
     Vice President, 2011 – 2012
     Secretary, 2010 – 2011
     Treasurer, 2009 – 2010
Member, Royal Institution of Chartered Surveyors (MRICS)
Member, NAIOP
Member, Minnesota Shopping Center Association (MSCA)
Member, Minnesota Commercial Real Estate Women (MNCREW)
Member, National Network of Commercial Real Estate Women (NNCREW)
Board of Directors, Integra Realty Resources, 2011 – 2015
2022-current
Principal, GTRE Commercial Valuation & Advisory Services,
Minneapolis/St. Paul, MN
2017-2022
Senior Managing Director, Market Leader, Newmark,
North Central Region, MN, WI, IA, ND, SD, NE
1997-2017
Executive Managing Director, Integra Realty Resources,
Minneapolis/St. Paul, MN
1994-1997
Staff Appraiser, Appraisal Resource Group, Milwaukee, WI
1991-1993 (Summers)
Staff Appraiser, Scott Williams Appraisal Company,
Wausau, WI